Hi, we would like to introduce ourselves here briefly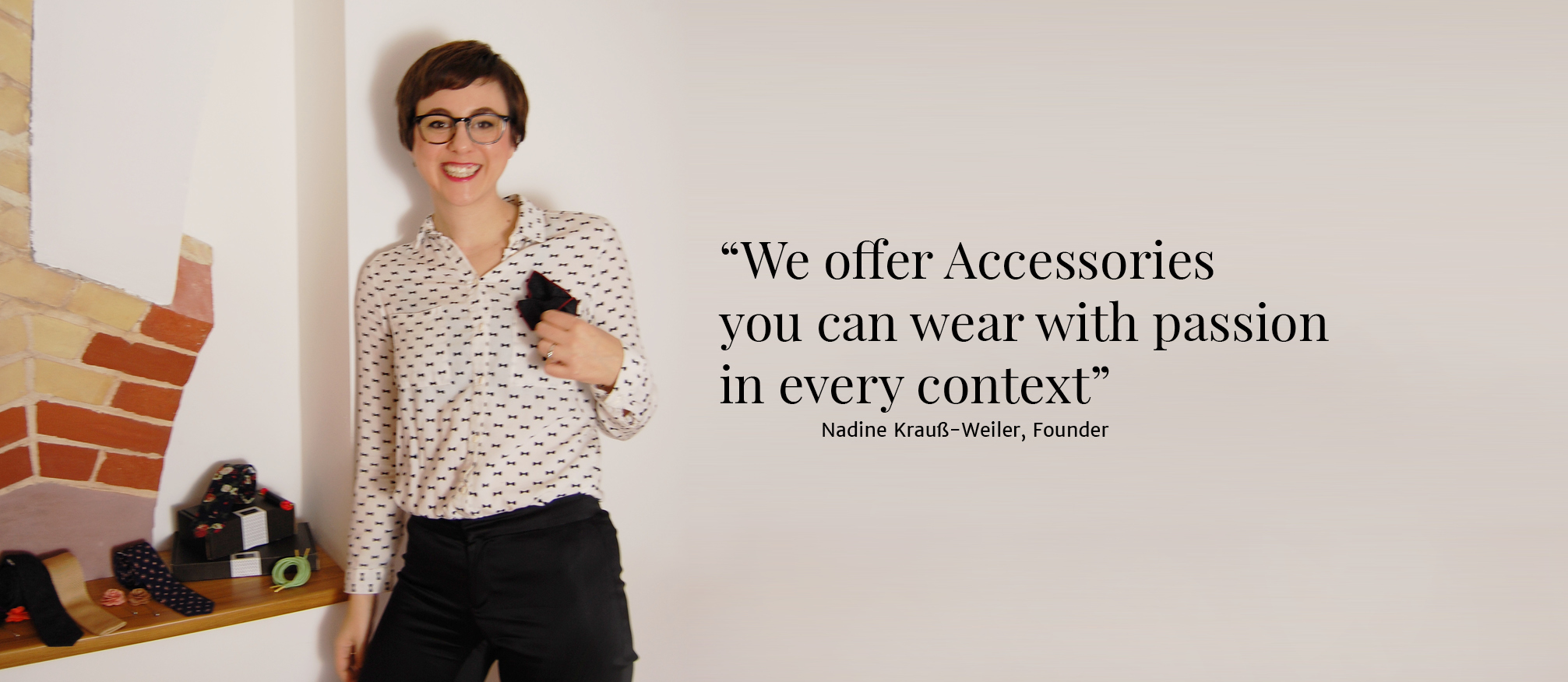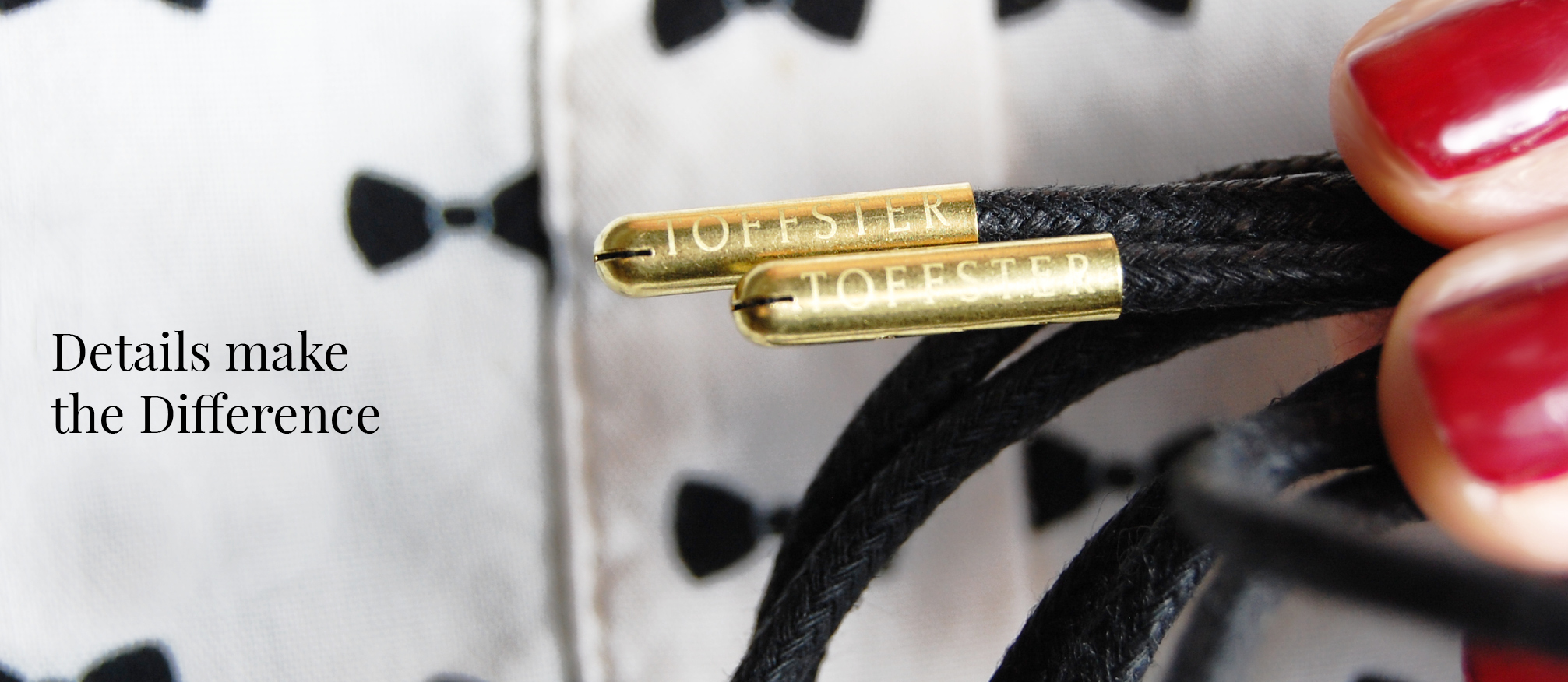 Business casual for modern gentlemen
We from Toffster have specialised ourselves in interpreting classic accessories in a modern way and help you to maintain the textile balance between business and private. The Work-Life-Look balance. We ensure that you can wear your business outfit in any setting with joy and passion, and that it does not have to be put away at the end of a business day, like a contaminated lab coat after a laboratory visit or a uniform after business hours. In short, we want you to feel comfortable in your own skin. We let ourselves be inspired by well dressed gentlemen and style icons like John F. Kennedy, Humphrey Bogart or Fred Astaire, because true elegance never goes out of fashion.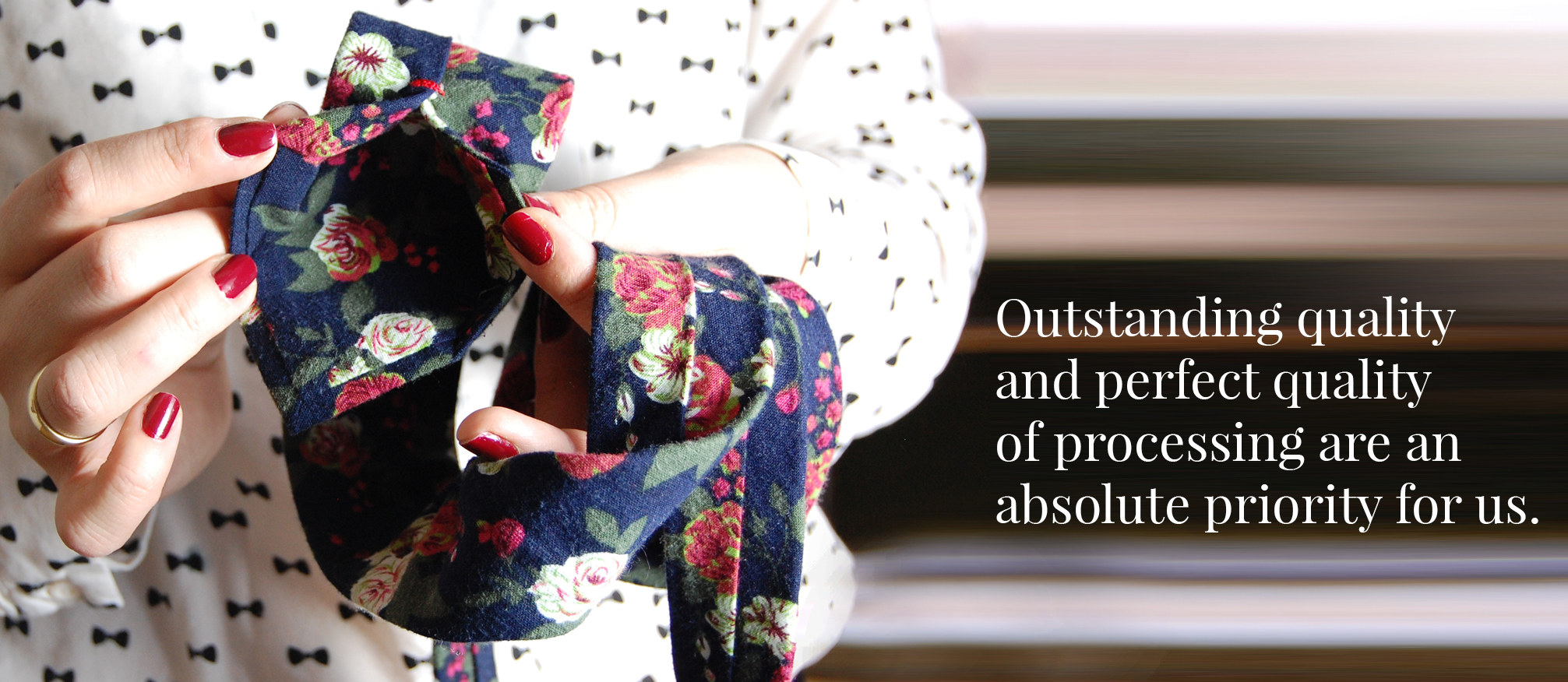 Accessories to match your Work-Life-Look-Balance
Instead of silk we use for example cotton and also linen. This way our accessories look much more casual and less glamorous and thus match perfectly with the Business Casual Look, which can be worn both at the office and after work. Because first impressions count, we use materials that feel good right away. Since a good fabric also requires careful processing, we pay precise attention to this too. Our ties are all sewn together by hand. Our linings have been adjusted to the weight and strength of the outer material, to always guarantee the best possible knot-proportions. And since we do not want to give the impression that we styled the front, but neglected the back, we rely on Self-Tipping. That means, that the reverse side at the lower end of the tie is made of the same material as the front. So, even when it storms there will be no surprises.


Veterans and newcomers: neat gratitude set
The highlight and heart of our stores are our so-called Dapper Sets. These are pre-packed mixed boxes, with accessories that harmonise perfectly. We guarantee you harmonious colours and thus a coherent outfit. Besides beginners accessories such as ties, handkerchiefs and socks you can also find colourful laces and brightly coloured boutonniers for the advanced. For all who are unfamiliar with this term: boutonniers are corsages for the buttonhole. James Bond was also wearing one in Spectre again.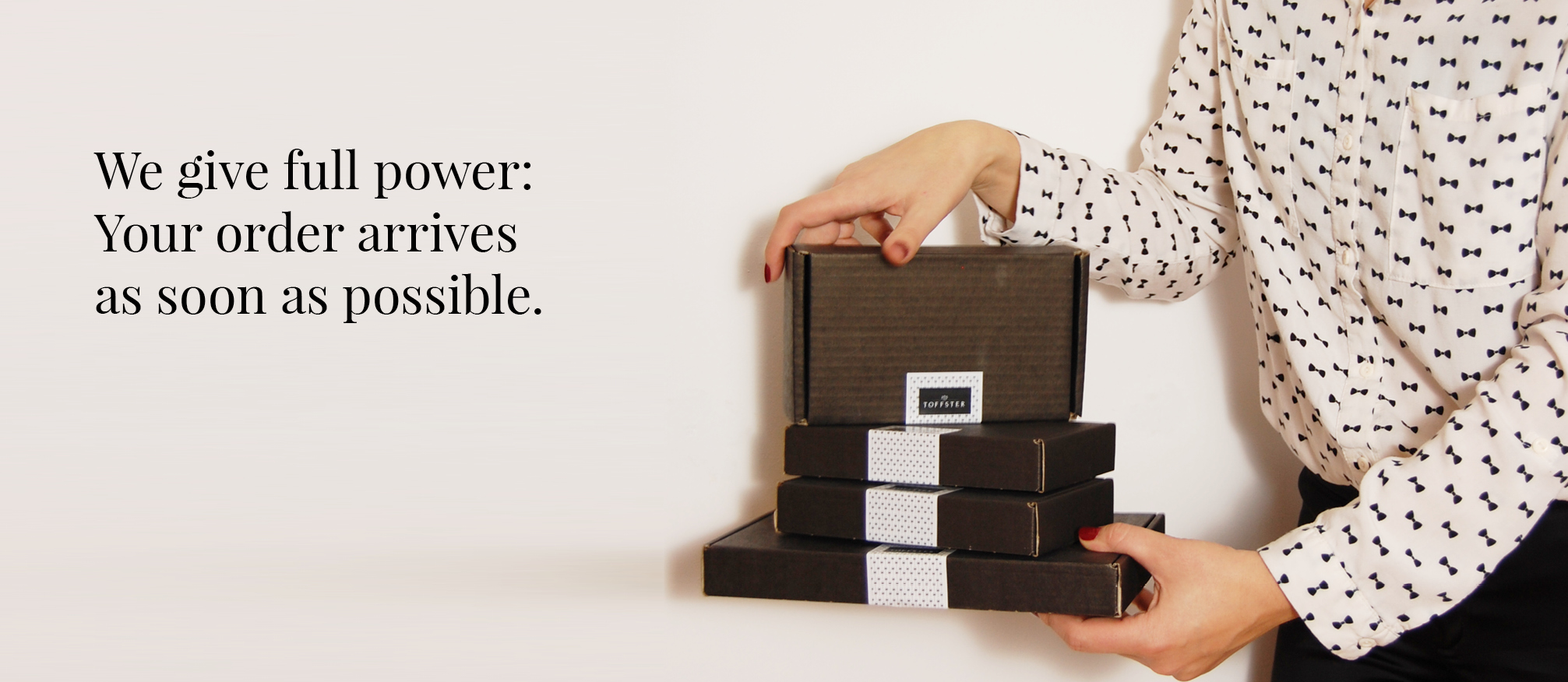 A relaxed shopping experience
Wir offer a simple shop system with an intuitive use. We know that most of the time, it has to be fast. Speaking of speed: nobody likes to wait, and as we know that the orders we receive before 6 p.m. are shipped the same day.

Do you have any questions or would you like to know more? Just send an email to nadine@toffster.com

Powered by